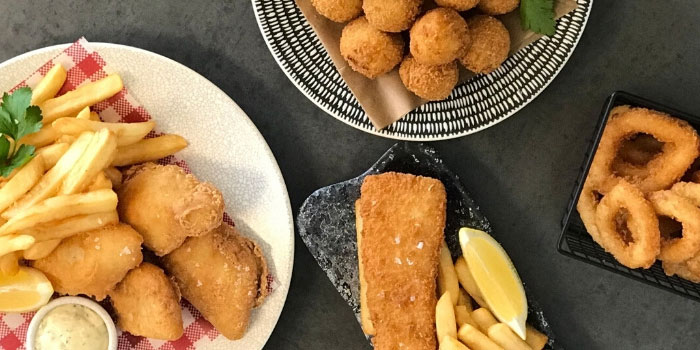 Delivering perfectly fried food every time
Breaking new ground with its innovative design, the Roband Frypod excels with its performance, safety and cleanliness of operation.
Roband Frypod Deep Fryers
Delivering perfectly fried food time after time, the responsiveness of the Frypod elements to any drop in temperature has been honed and the temperature band that the fryer continues to operate in when loaded with food has been tightened. This ensures that the temperature drop of the oil is minimised during the cooking process, delivering consistent, perfect results. It also means less oil in the food and longer oil life.
With a modern brushed stainless steel finish, the sleek exterior also houses a simple but clever safety lock mechanism that prevents users from removing the elements when the machine is switched on and prevents the machine from being turned on when the elements are removed.
When it comes to cleaning, the Frypod provides a number of thoughtful features.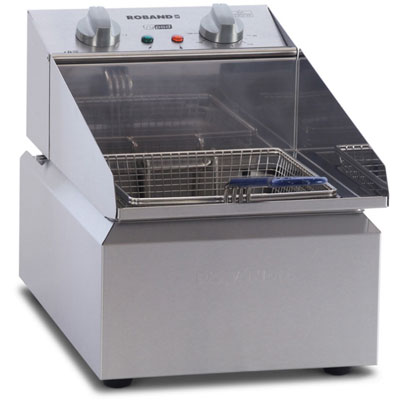 Roband Frypod FR15 Fryer
The elements easily swing back and offer two lock positions – one for draining oil, the other for tank removal. The splashguard, that returns splashed oil to the pan during use and incorporates a bash plate, can also be removed and washed, whilst the beveled edge of the fryer body itself provides a lip for easy tank removal.
Delivering Roband's trusted quality and performance, the Frypod fryer is a robust reliable fryer that will not disappoint.
Watch the video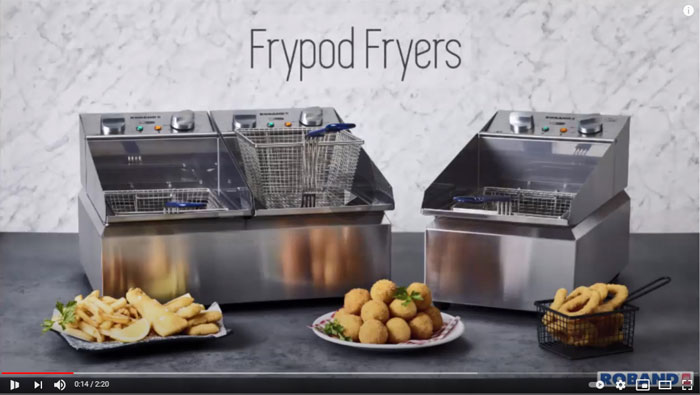 Make your business our next satisfied client
If you are looking to buy a benchtop deep fryer at the best price, then let us do the hard work and source the right product for your restaurant, cafe, takeaway or commercial kitchen.
Our goal at SCK is to sell you products that add value to your business.
We power your kitchen!
"Hey Google, what do SCK customers think?"
If you have enjoyed reading this blog post, please consider leaving us a review on google?
---
Tags