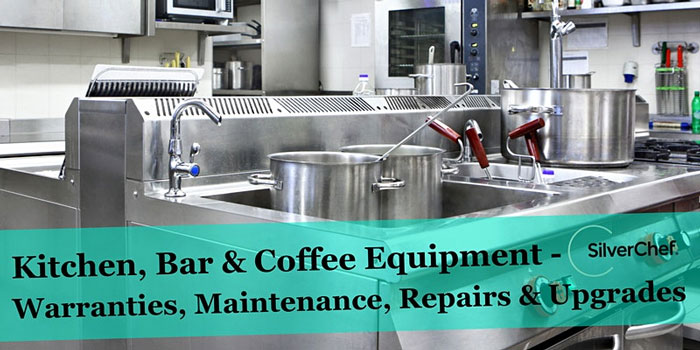 It's time to take control of your equipment.
Kitchen & Coffee Equipment - Warranties, Maintenance, Repairs & Upgrades
Repairs are usually expensive, and happen at the most inconvenient time! It's time to take control of your equipment.
About this Event
The equipment in restaurants, cafes, bars and takeaways has to work hard! So it's no wonder that it breaks down if not properly maintained or fit for purpose.
Topics covered
In this webinar, we will be covering refrigeration, freezers, Ice machines, stoves & grills, ovens, fryers, dishwashers, coffee machines and small appliances. We will discuss:
• The lifecycle of commercial equipment - how long should it last?
• Balancing quality and cost with different types of equipment - when is cheap OK?
• How warranties work on commercial kitchen, bar and coffee equipment - new and used
• Equipment breakdown insurance - what's the deal?
• How to extend your warranty on commercial kitchen and bar equipment
• Is it a maintenance or warranty issue when something breaks down?
• Low-cost maintenance routines to avoid expensive repair bills
• How to minimise the cost when repairs are necessary
• Repair or replace? Working out the sums
Special guests:
Joing host Ken Burgin from Silverchef are:
Cathy Goodwin - Catering equipment efficiency consultant
Stephen Lee - NSW Sales Mngr, B&S Commercial Kitchens and former chef
Luke Gowty - National Sales Manager, Certified Used Equipment at SilverChef and former cafe owner
Where & When
Thu, 19 August 2021
2:00PM – 3:00PM AEST
Can't make it?
Can't make it on the day? Register anyway - everyone will be sent the replay...