Traditional Ordering vs Self Ordering with Deliverit
Traditional dine-in and in-store orders have not always allowed you to capture enough information about your customers market to them, well, that's changed.
Deliverit can provide you with a full set of customer data for re-marketing so you can stay top of mind with your customers; keep them engaged and coming back with loyalty programs, promos or discounts.
Remember, the post conversion experience is equally important. Don't just thank your customers for coming, give them a reason to come back again.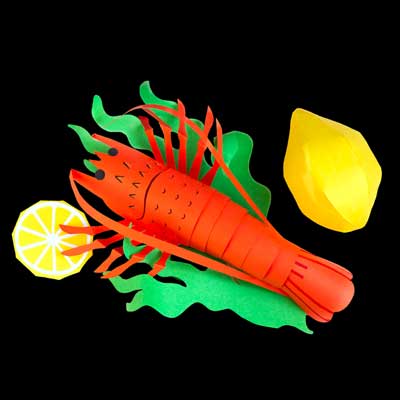 Original story and image on deliverit.com.au
---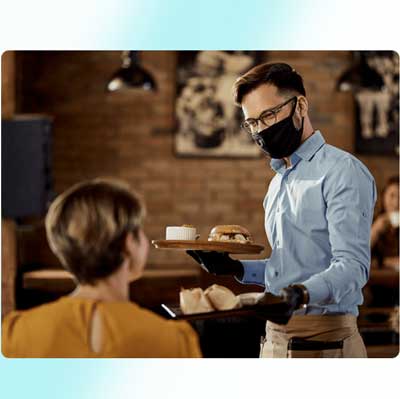 Original story and image on sevenrooms.com
Driving Revenue Through COVID-19 in Australia
Restaurant Technology Guide
The world is not the same as it was pre-COVID-19. Restaurants have been forced to close their doors, hotels have suffered sharp decreases in occupancy, and people are continually adapting to this new environment in attempts to stay safe and healthy. Though much about the future is uncertain, one thing is not – COVID-19 has ushered in a new era of hospitality.
From increased demand for delivery and pick-up options, to preferences for contactless ordering and payment options, to the rise of the virtual waitlist, operators around the world are balancing changing guest expectations, profitability, and efficiency. This guide breaks down how operators can continue to drive revenue throughout this pandemic and after.
---
Being Found
How to get your restaurant found on Google by your ideal customer.
While recently holidaying in New South Wales and Queensland Howard and his wife visited many restaurants in towns and suburbs that were new to them. They would arrive in a town or an area then look for a restaurant to visit that evening.
Howard is telling you this because they didn't look at restaurant websites, they didn't look at any social media, such as Facebook or Instagram. And they didn't go to any of the booking sites or review sites.
They did what anyone looking for a restaurant in a new area would do, they went to Google.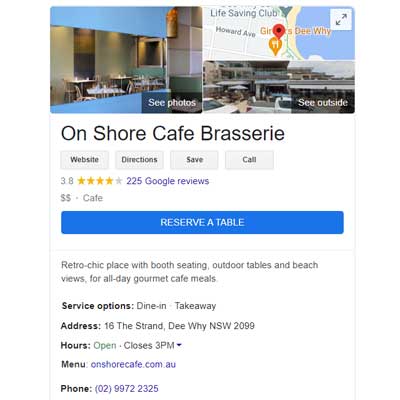 Original story on restaurantprofits.com.au