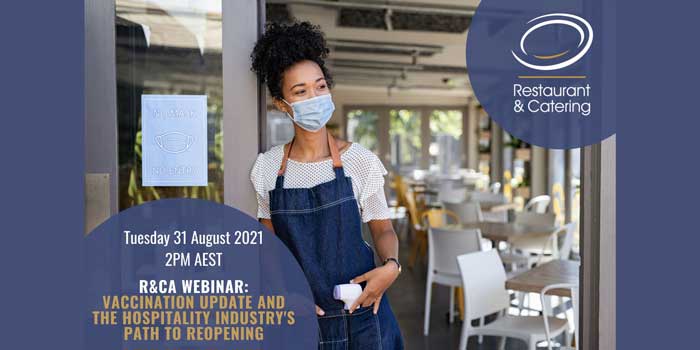 RCA Webinar
You asked. They listened.
R&CA is holding a webinar on COVID-19 vaccinations for staff and options for employers. We will be covering the latest updates from Fair Work, mandatory vaccination policy discussion, best practices you can implement in your workplace, our Policy Statement and the recent survey.
About this Event
The path to freedom and reduced restrictions is based on the vaccine rollout so be prepared for this by joining our webinar.
Special guests:
Wes Lambert R&CA CEO
Tom Green R&CA Head of Policy, Government & Public Affairs
Brendon Zhu R&CA Senior Adviser - Industrial Relations and Policy
Where & When
Tuesday 31 August 2021
2pm AEST
Register here