Introduction to the Food Van Guide
Food and coffee vans have been around for decades. Once upon a time, the humble food van was reserved for dagwood dogs at the local show, or soft-serve ice-cream on suburban streets during summer.
You can't have too many menuitems to create in a smallspace, so pick a central themeand work towards 3 to 5 menu items.
In recent years, there has been a rise in both the number of trucks as well as 'healthy' or 'gourmet' food trucks.
I remember when I was living in Santa Monica food trucks were everywhere, and typically much bigger than the ones you see here in Australia.
Introduction to this Guide
---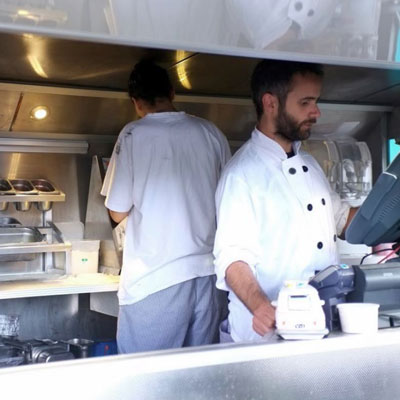 Truck, Trailer Or Van?
Truck, Trailer Or Van?
When it comes to operating a mobile food or beverage business, there are many different varieties of vehicles that could work for your concept.
A FOOD TRUCK Is an 'all-in-one' vehicle, in which the cab is attached to the rear trailer. This is the most common type of mobile food unit.
A FOOD TRAILER Is separate to the cab in a caravan-style attachment.
A FOOD VAN Is similar to a food truck in that it is 'all-in-one', however is generally a smaller vehicle, more similar to an ice-cream truck.
---
Why they are Successful
Lower setup costs With the fit-out of a bricks and mortar cafe or restaurant costing between $100,000 and $500,000 you could set up a food truck orcoffee van using quality renovated secondhand vehicles and equipment for a much smaller price, starting from around $45,000 for a small coffee van.
No hefty Lease or Rent payments I remember when I had my restaurant. In the dead of winter on a wet & cold week we often worked just to pay off the landlord. The first week after we established our food van, servicing the film industry, our turnover was almost double our best weeks in the restaurant and there were little to no overheads.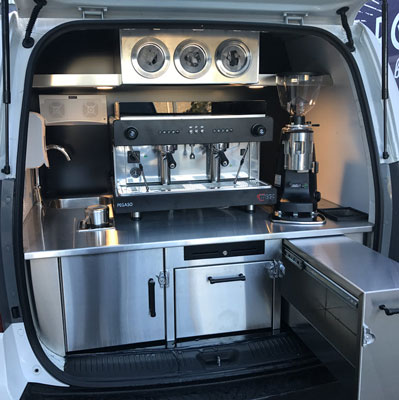 Lower setup costs
---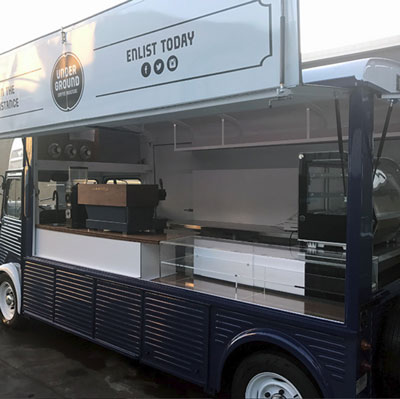 Underground Coffee Roasters
Tips From A Food Truck Designer
John Greco is a custom food truck and coffee van Designer based in Sydney, and has three businesses, My Coffee Van, Liquid Black and Food Truck Solutions.
John knows what he is doing. In fact John had the first ever coffee van in Australia called Cafe2You. In just three and a half years he built his fleet to 55 vans, eventually selling to Belaroma Coffee. From here, he set up shop turning transport vehicles into fully functioning commercial kitchens on the go.
I met John recently at his 21 Grams Espresso Bar and was immediately impressed by his passion for food trucks. He really knows his stuff.
---
Let us do the hard work and source the right equipment for your Restaurant or Commercial Kitchen
Our goal at SCK is to sell you products that add value to your business.
We power your kitchen!
This guide has been produced by Silver Chef. If you have a great concept, a passion for stellar food, customer service and satisfaction and are exploring the idea of a food truck, van or trailer, then this guide is for you.