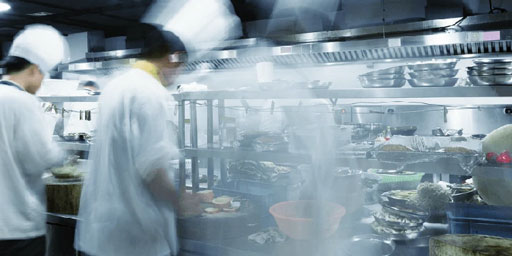 top 10 pieces of equipment across the various sectors
Setting up a cafe here in Australia is all about finding balance between excellent coffee and high-quality food. In the last ten years, the Australian coffee and casual dining scene has exploded, with unprecedented levels of customer interest in what they are eating and drinking. A diverse scene plus high concentration of competition, has resulted in an exciting new market for would-be cafe owners.
As part of their ongoing journey to get new Aussie food businesses on their feet and into their local hospitality scene, Silver Chef have trawled their records to find the top 10 pieces of equipment across the various sectors of the food and beverage industry.
If you are setting up a new cafe or restaurant, this may be one of the most important blog posts you could read.
The following information is gathered from the 2018 HISI Report from Silverchef.
1. Coffee machine
As a cafe, this will be one of your most important and long-term investments. Coffee machines come in a range of shapes, sizes, brands, prices, and capabilities. Depending on what type of establishment you're creating (high end, or medium range) you will need to choose a machine and brand specific to your needs.
MEDIAN COST: $4,500 - $15,000 Incl GST
Conti 2 Group Espresso Machine
2. Coffee grinder
A coffee grinder is the must-have accompaniment to your coffee machine. It's what will transform your chosen blend into the grounds for your pour. Hot tip: make sure you make a decision about what kind of coffee you're wanting to specialise in (single origin, boutique, or high quantity) before selecting your grinder.
MEDIAN COST: $5,000 Incl GST
Boema Mythos Coffee Grinder
---
3. Fridges & freezers
Large and spacious, upright refrigeration will save you (and your back!) from bending down to under counter fridges and freezers. The upright variety also gives you full vision of what stock you have left, while under counter fridges can mean hidden produce that will expire.
MEDIAN COST:
Underbench Refrigeration $3,400 Incl GST
Upright Refrigeration $4,700 Incl GST
Skope ReFlex 2 Door Underbench Fridge
4. Dishwasher
Ensuring that you are sterilising your cutlery and plates between uses is so important to the health and safety of your customers. As well as having peace of mind to the quality of cleaning, it also makes for a super-fast service time. Choose a dishwasher that has a powerful, gentle cycle to avoid chipping or fading your plate ware.
MEDIAN COST: $5,000 Incl GST
Washtech UD Dishwasher
---
5. Food Displays
Display cabinets & bars – refrigerated and non-refrigerated
Fact: customers eat first with their eyes, and then with their mouths! Make sure you have a great display cabinet near your POS system to show off what type of food you serve.
MEDIAN COST:
Refrigerated $4,800 Incl GST
Ambient $4,000 Incl GST
Hot $4,500 Incl GST
Bromic Cold Food Display
6. Benchtop flat grills
If you are tight on space, a flat grill is a great alternative to a larger stovetop. You can use a flat grill for quick and easy breakfast prep (eggs, bacon), and even lunchtime grilling (chicken, fish).
MEDIAN COST: $900 Incl GST
Roband Griddle Hotplate
---
7. Ovens
A good quality oven will see you through a variety of menu items and changes you might want to make into the future. Whether you're baking your own bread, creating boutique desserts, or doing mass runs of bacon for brekkie burgers, a strong oven will do it all.
MEDIAN COST: $6,000 Incl GST
Turbofan Convection Oven
8. Deep fryer
If you are wanting to create a full service breakfast or lunch menu, a deep fryer is a must. It will take on fries, hash browns, fish and chips, and even some dessert items like doughnuts.
MEDIAN COST:
Benchtop $800 Incl GST
Free-standing $3,500 Incl GST
Roband Deep Fryer
---
9. Blender bar
Juices, smoothies, frappes, milkshakes, and thick shakes - all staple drink items for a cafe! Having a multi-station blender bar will keep your customers happy with quick turnaround and delicious take-away options. Tip: Don't forget to order a spare jug and lid!
MEDIAN COST: $1,000 Incl GST
Vitamix 'The Quiet One' Blender
10. Ice machine
Everything in commercial food and beverage service is just like a domestic kitchen, but on a larger scale. Having an ice machine is going to be crucial when serving up drinks at all times of the day - a standard ice tray just won't cut it when you're turning out hundreds of drinks a day.
MEDIAN COST: $2,800 Incl GST
Brema 13g Cube Ice Maker
---
Don't dream, do...
SilverChef understand that every hospitality business journey is unique.
Rent-Try-Buy® is a solution designed by hospitality people, for hospitality people.