What makes something special?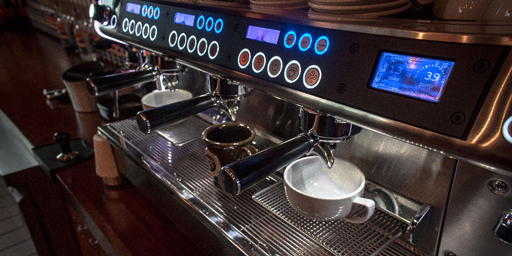 Conti Monte Carlo lights up your world
The Conti Monte Carlo is chasing quality, style and has the features to match.
The coffee industry in Australia is huge, and still growing. For Australian businesses, there is potential to utilise their espresso machine to create revenue and the good news is that, done properly, coffee is one of the highest profit margin products around.
The only real requirement is that you get it right!
With the Monte Carlo, there are a range of options to choose from and as an espresso machine it stands out from the crowd!
What makes this machine special?
To begin with this machine has been designed with the barista in mind. Its multi boiler technology and pre-infusion system provides quality instantly.
Each group head in the Monte Carlo has its own boiler separate to the main steam boiler, this key feature makes it easy for high volume cafes to keep consistency of the coffee extraction temperature. The pre-infusion system provides consistency in being a soft infusion rather than a normal infusion allowing for maximum flavour out of your coffee.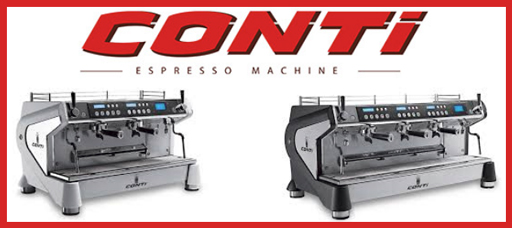 Conti Monte Carlo 2 & 3 Group Espresso Machines
As a Barista, ergonomics are an important factor in making the job easier and the Conti Monte Carlo has kept this in mind in its design.
• Stylish Lights to light up the work area
• Retractable Coffee steps to allow for Tall cups and espresso cups
• Cool Touch Steam Wands
• Programmable Coffee Boiler Temperatures
• Quarter Turn Steam Levers
The stylish lights of the Monte Carlo make it easy to work on the machine especially if you are in a low lighting café, being able to see you work is key. The Retractable Coffee steps allow you to fit a range of cups under you group head from 16oz take away cups to your espresso cups the reason being to allow you to bring your shot closer if it is a smaller cup so you don't have to worry about holding it closer to the group head if it is a smaller cup.
When you're busy in the café setting, it can be easy to burn yourself on the steam wand if you aren't careful. With the Monte Carlo, it is safety first with the cool touch steam wands. A quarter turn steam levers allow for ease of frothing milk without having to turn a knob on and off which can create RSI injuries.
The machine also has programmable temperature settings on individual coffee boilers which allows you as the barista to set your temperatures based on the roast of your coffee. This provides a consistent extraction and brings out the maximum flavours of your coffee!
Other features of the Monte Carlo are:
• 2 Hot Water Taps that you can program Temperatures and Volumes
• Competition Stainless Steel IMS Baskets
• Teflon Coated Group Handles
• Individual Shot timers for Coffee Groups
• Touch Screen with display of main Machine Parameters
If you're looking for a machine that has the features, is stylish and provides quality then the Conti Monte Carlo is the machine for you!
Why not come see us for a demonstration today!
Let us do the hard work and source the right equipment for your Restaurant or Commercial Kitchen
Our goal at SCK is to sell you products that add value to your business.
We power your kitchen!