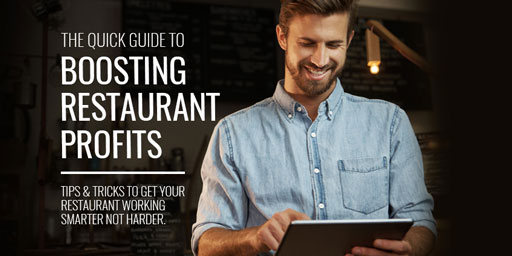 Tips & Tricks to get your restaurant working smarter not harder
Work Smarter, Not Harder!
It is the beginning of a new calendar year so what better time to resolve to make your restaurant more profitable.
With increased market competition, it's becoming harder for businesses to stay afloat. To do this, restaurants today need to innovate to remain profitable and stay competitive. This can be a lot easier said than done, with many restaurants failing to achieve this.
Restaurants today need to innovate to remain profitable, however many are finding this difficult to achieve. This guide aims to provide you with quick tips to help your restaurant adapt to changing market conditions, and have the best chance for ongoing success!
The latest guide from Silver Chef discusses how you can assess the profitability of your business, see where you need to make improvements, and provide you with tips on how you can get more dollars in the bank.
In this 25 page guide, you will learn:
• How your business stacks up against the average restaurant cost structure
• Some key insights into future industry trends
• Identifying your target audience
• Minimising running costs
• Boosting potential revenue
• How to manage staff profits
• Some ways you can integrate technology into your business
• How to keep your customers engaged and interested
• Ways to stay abreast of opportunities
• Bonus checklist: To help your business get on the fast-track to maximising profitability.