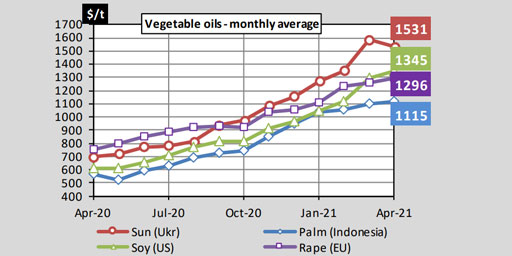 The graph indicates the rise in price vs Oct 2020 to almost double
The price of oils for use in commercial kitchens has more than doubled in the past 12 months and the flow on effect is now being felt within the foodservice market. Almost certainly now is the time to take control of your frying costs and add a VITO Oil Filtration Systems into your kitchen.
The added advantage of this is that not only will you extend the life of your oil and reduce costs but also you can improve your product that you sell by always having your oil at the optimum level.
Remember: when you save on the amount of all you buy you save twice as you have to also pay to have tha old oil removed.
Frying process and frying oil
VITO is the ONLY simple to use filtration system that removes contaminants down to 5 microns in size – more efficient than in-built filters, and VITO® can easily pay for itself inside twelve months.
And it switches off automatically so you can get on with other work.
Save up to 50% on your frying oil costs, improve your food quality and reduce your labour costs all at the same time, simply choose the correct capacity model for your site.