Doing Rounds of The Kitchen Table
This week's fresh serve of news from around the Catering & Restaurant Industry.
Keep up-to-date with the latest in Catering Equipment & Restaurant Equipment, Food Trends & Business Tips from around the web.
Kick Things Up With Trending Spices And Flavours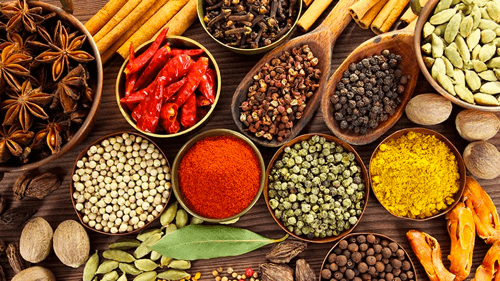 When it comes to flavoring foods, chefs and home cooks alike rely on a few staples: acids, salts, fats and of course, spices and herbs.
Spices and herbs can bring heat to an otherwise ordinary dish, recreate a dish someone enjoyed while on vacation somewhere exotic or provide the comfort that favorite foods from childhood offer. According to Technomic's MenuMonitor, the three most popular spices in restaurants are basil, curry, and pepper...
Read More
Kick Things Up With Trending Spices And Flavours
How to Reverse-Engineer Viral Content to Drive Massive Traffic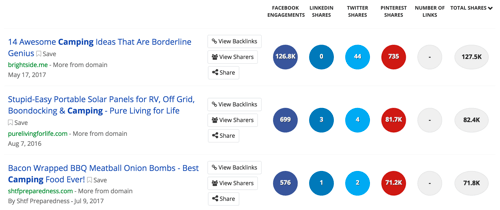 Content marketing is arguably the best long-term strategy for marketing a business. Compared to traditional marketing, content marketing costs 62% less, but produces almost 3X as many leads.
By regularly publishing high-quality content that people appreciate and share, you'll generate an abundance of inbound links, ascend Google's rankings and cement yourself as an authority within your niche.
As wonderful as this sounds, executing an effective content marketing strategy is no easy task...
Read More
How to Reverse-Engineer Viral Content to Drive Massive Traffic
5 tips to make your restaurant stand out in a digital world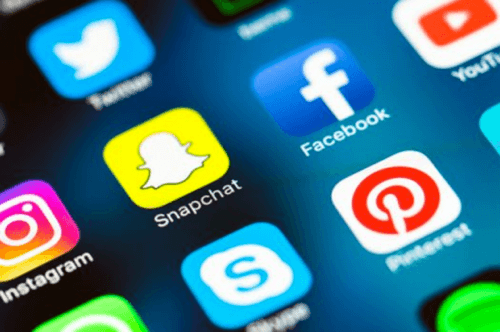 Looking to grow your business and venue's online blueprint? Here are some top tips to leverage social and digital marketing for hospitality brands.
1. Include business details in your profiles
Include your hours and contact information in your profile. Add a 'book now' button if you accept reservations and upload a menu. The less clicks it takes to find out about your business, the better...
Read More
5 tips to make your restaurant stand out in a digital world
The power of pesto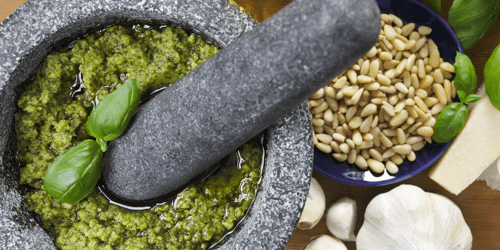 The love (and gluttony) for pesto a traditional recipe from Liguria – is stronger than fear and security checks: recently, Genova Airport allowed passengers flying from the region's main city to carry one big or two small authentic 'pesto Genovese' jars – usually banned onboard for its fluid texture – in their hand baggage in exchange of a small donation in support of the charity Flying Angels Onlus.
The famous green sauce made with basil, oil and cheese is a true local delicacy and one of the most plagiarised recipes in the world, with many existing variations. I've even seen a Thai one with Thai basil and fish sauce!...
Read More
Your Commercial Kitchens Trilogy...
Using a Combi Oven, Vacuum Sealer & Blast Chiller Will Change the Way You Cook...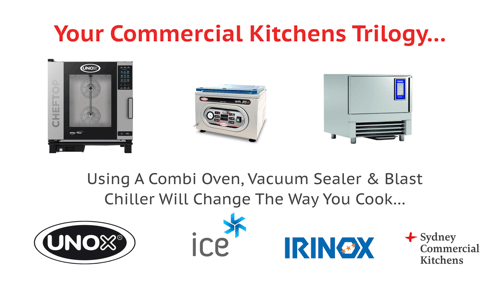 Here's What You'll Learn During This Webinar
How a Combi Oven will increase your profits without the headaches...
Why a Blast Chiller is a Must-Have Piece Of Equipment In Your Kitchen...
How a Vacuum Sealer will help you keep your food safe & extend your food's shelf life...
How combining a Combi Oven, a Blast Chiller & a Vacuum Sealer will elevate what your team can do in your kitchen...
Vietnamese Caramel Chicken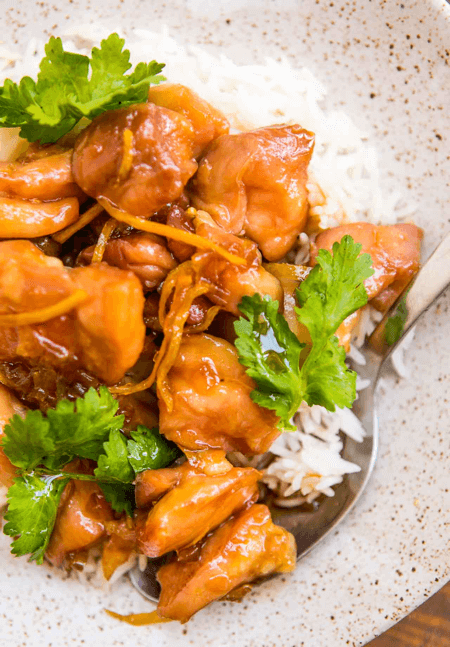 The first time I had chicken cooked caramel sauce was at The Slanted Door in San Francisco. "Caramel? With chicken?" I thought. But once I tasted it, I didn't need to wonder why it became their signature dish.
Back then, The Slanted Door was a small restaurant in the Mission, on a street that was notable for Latin markets, edgy bars, and burritos. Things have changed and last time I went with Romain, I took him into a hipster shop that had "pine water," that was something like $80 a bottle...
Read More
Vietnamese Caramel Chicken
The 12 Best New Restaurants in America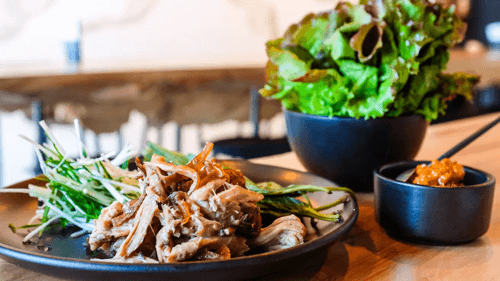 From San Francisco to Knoxville, where to eat right now across America
It's been said a million times, but it's truer than ever: Dining is now a fundamental part of the cultural experience in America. My job, as Eater's restaurant editor, is to study — more specifically, to devour — the nation's culinary landscape as it constantly evolves. I crisscross the country almost nonstop, eating hundreds of meals annually to pinpoint the restaurants that not only serve remarkable meals but also define how we think about food and its meaning in our lives...
Read More
The 12 Best New Restaurants in America
Skip all the hard work and get the right equipment for your Restaurant or Commercial Kitchen
If you would like to find out more about Restaurant Equipment for your food business then please choose from one of these options: