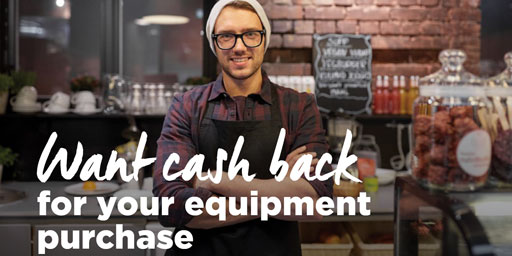 Show me the money!
Silverchef's Buyback Program
How would you like a cash injection into your business?
Have you recently purchased new equipment?
Is it less than 6 months old?
Silver Chef is Australia's only dedicated hospitality equipment funder.
For 30 years we have helped more than 30,000 customers, from start-up cafes to large restaurants and hotels, realise their business potential.
Here's how it works.
Silver Chef's Buy Back program
Silver Chef's Buy Back program gives you the freedom and flexibility to help grow your business by helping you with:
• An immediate injection of funds into the running of your business
• Simple low weekly repayments to preserve your cash flow
• Saving your capital rather than spending it on depreciating equipment
• Payments that are 100% tax deductible
• The ability to upgrade your equipment after the first 6 months as your
• business needs change and evolve
What They Need From You
• Equipment to be no older than 6 months*
• We require the suppliers original invoice
• An invoice from your business billed to Silver Chef
• including your account information
• Photos and Serial Number of the equipment to be funded
* Individual assets subject to approval
What now?
If you would like a cash injection back into your business then all we need is a copy of your original invoice, dated less than 6 months ago of course. SCK will then contact Silverchef and one of their reps will contact you not long after that to arrange everything.
Easy peasy!