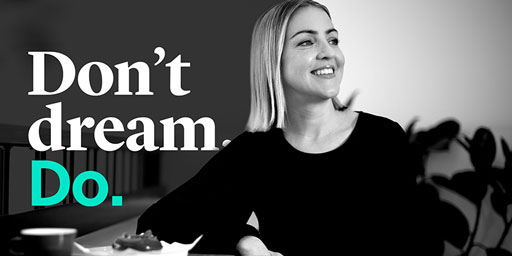 Don't Dream, Do.
Silverchef is still all about hospitality
The recent sale of specialist hospitality funder Silverchef has brought stability back to the hospitality industry at a time when it is most needed.
What has changed?
Silverchef's new tagline,"Don't Dream, Do" reflects their deepened support for the hospitality sector and the core purpose of helping hospitality entrepreneurs achieve their business dreams. This rebranding demonstrates the renewed confidence they bring.
What is unchanged?
And the answer is pretty much everything else!
SilverChef have always understood that every hospitality business journey is unique, and the nature of the industry is sometimes uncertain.
Their Rent-Try-Buy® solution still provides unrivalled flexibility to adapt your equipment to the changing needs of your business. It's a solution designed by hospitality people, for hospitality people.
At SilverChef they have a clear purpose – to help people achieve their dreams. They continue to help hospitality entrepreneurs start or grow their businesses.
Make your business our next satisfied client
Let us do the hard work and source the right equipment for your Restaurant or Commercial Kitchen
Our goal at SCK is to sell you products that add value to your business.
We power your kitchen!