Friday Food Quotes & Other Inspiring Thoughts - 21/07
Sometimes you just need a little dose of Inspiration to help you get through the day.
Enjoy these Food & Business Quotes...
Ambrose Bierce Quote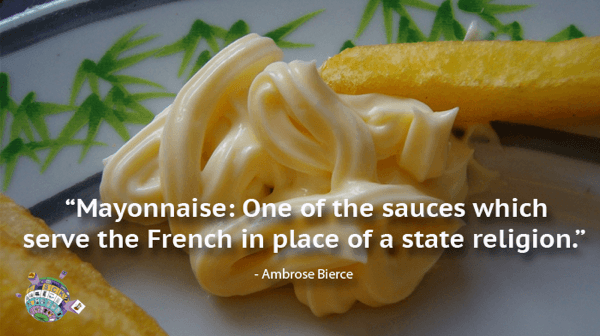 "Mayonnaise: One of the sauces which serve the French in place of a state religion."
Ambrose Gwinnett Bierce
Ambrose Gwinnett Bierce (June 24, 1842 - circa 1914)American editorialist, journalist, short story writer, fabulist, and satirist. He wrote the short story "An Occurrence at Owl Creek Bridge" and compiled a satirical lexicon, The Devil's Dictionary. His vehemence as a critic, his motto "Nothing matters", and the sardonic view of human nature that informed his work, all earned him the nickname "Bitter Bierce". ..
Amy Neftzger Quote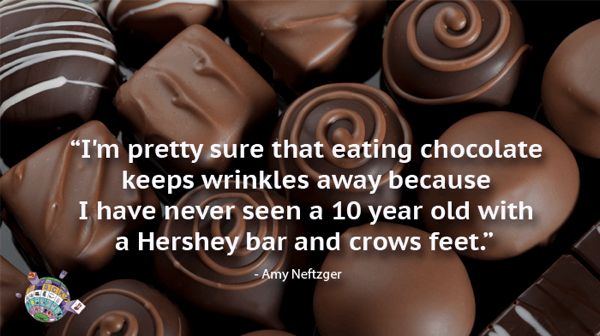 "I'm pretty sure that eating chocolate keeps wrinkles away because I have never seen a 10 year old with a Hershey bar and crow's feet."
Amy Neftzger
Amy Neftzger (born June 23),iis an American researcher and author who has published fiction books, non-fiction books, business articles, and peer review research. Her works have reached an international audience...
Erma Bombeck Quote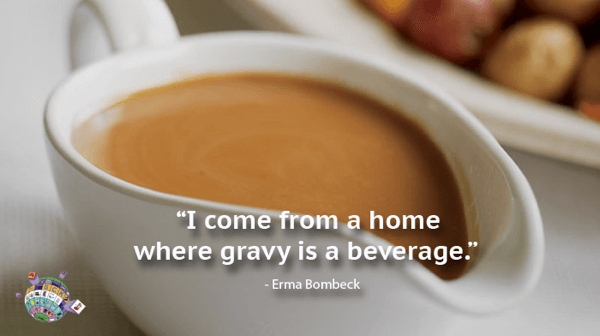 "I come from a home where gravy is a beverage"
Erma Bombeck
Erma Louise Bombeck (February 21, 1927 - April 22, 1996)), was an American humorist whoachieved great popularity for her newspaper column that described suburban home life from the mid-1960s until the late 1990s. Bombeck also published 15 books, most of which became bestsellers. From 1965 to 1996, Erma Bombeck wrote over 4,000 newspaper columns, using broad and sometimes eloquent humor, chronicling the ordinary life of a Midwestern suburban housewife. By the 1970s, her columns were read twice-weekly by 30 million readers of the 900 newspapers in the U.S. andCanada...
Fran Lebowitz Quote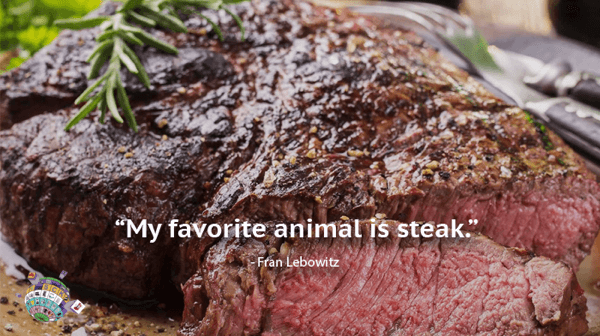 "My Favorite animals is steak..."
Fran Lebowitz
Frances Ann "Fran" Lebowitz (born October 27, 1950) is an American author and public speaker. Lebowitz is known for her sardonic social commentary on American life as filtered through her New York City sensibilities. Some reviewers have called her a modern-day Dorothy Parker...
Julia Child Quote
"Fat gives things flavor..."
Julia Child
Julia Carolyn Child (August 15, 1912 - August 13, 2004) was an American chef, author, and television personality. She is recognized for bringing French cuisine to the American public with her debut cookbook, Mastering the Art of French Cooking, and her subsequent television programs, the most notable of which was The French Chef, which premiered in 1963...
"Want To Get Copy of these Quotes..."
If you like a get a copy of these quotes Emails us, or you have a quote you like.