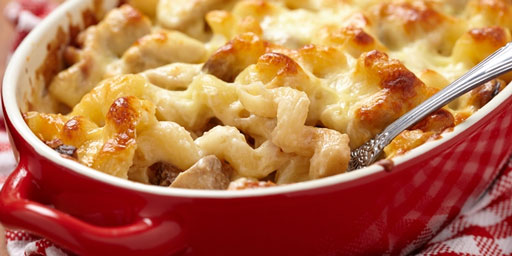 Pasta, not just for kids!
Pasta has become a go-to food ordered in Australian restaurants. Furthermore, in a recent poll by Good Food Australia, it was discovered that 61 per cent of Aussies had eaten some form of pasta within the previous week.
Australians are eating pasta, and lots of it, so it pays to be prepared. It is fairly obvious that pasta should play a big part in a restaurant or cafe's menu.
Commercial Pasta Cookers
You should probably start by installing a quality pasta cooker in your commercial kitchen. Firstly, let's take a look at just how a pasta cooker can benefit your restaurant.
With pasta being so popular it shouldn't take you by surprise if you find yourself inundated with orders for it once it is on your menu.
To keep your customers both happy and their bellies full, you're going to need a commercial piece of equipment that can help turn over orders as quickly as possible. That's simply not possible on a commercial scale with a traditional pot and pan, but with a commercial pasta cooker, it becomes a different story. This is because the commercial kitchen equipment uses gas heat or electric elements to boil water at lightning speed, with the ability to cook quality pasta to an optimum level each and every time.
Go Fast or go home
Our good supplier, Moffat has a range of pasta cookers within their Waldorf, Blue Seal and Cobra cooking lines. Moffat commercial pasta cookers are exactly what you need. Blessed with power and a great productivity output, these streamlined models will fit seamlessly into any kitchen, regardless of space.
Don't dream, do...
SilverChef understand that every hospitality business journey is unique.
Rent-Try-Buy® is a solution designed by hospitality people, for hospitality people.